For most of us, buying a property is the biggest investment we will make in their lives. We understand that selecting a suitable home loan or other mortgage product in Australia's increasingly complex market is an important, though not always easy, decision. That's why we strive to get the right home loan product at the best rate for every client, and provide a stress free transaction by making sure the loan application process is monitored right through to settlement and beyond.
We have extensive experience and knowledge in the Home Finance Industry to make the process easy and convenient for you, be it a purchase, re-finance existing home loan, investment loan, construction loan or even a review of your existing home/investment loans to demonstrate how we can help you save money and pay off your loan much faster.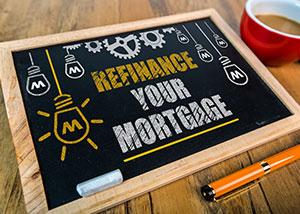 Our Customers
Our Customers trust us, value our service offerings, and like having things explained properly as well as knowing they will get the right product at the best value available.
They believe in our commitment to making their life as stress free as possible, knowing they will be looked after and will get a tailored, credible, solution to their finance needs every time.
We provide professional home loan advice on, and choice of, over 300 residential home loan products offered by a panel of over 30 of Australia's leading lenders and its accredited loan consultants. We are an accredited 'Full Member' and approved broker of the Mortgage and Finance Association of Australia (MFAA), the main professional body for mortgage brokers in Australia.
HomeLoan Haven does not sell its own home loan products and its consultants are trained to identify the most appropriate product for the client using our superior fact finding and client interfacing systems.
Our Team
HomeLoan Haven was founded by Rakesh Prasad who has been an integral member of the financial services industry since 1973.
His banking experiences involve over 42 years' service and helping thousands of customers in Fiji and in Australia with their Home Loan and Commercial Loan needs.
Rakesh held positions like Regional Manager Home Finance for Westpac Banking Corporation in Sydney and has also served as a Home Finance Manager and Commercial Manager for decades.
Rakesh has received numerous awards and recognition for his outstanding performance both in Fiji & Australia.
He received Seven High Achievers Awards with Westpac with SIX for being outstanding Home Finance Manager Nationally.
He was Inducted into Westpac Home Finance Managers Masters Club Hall of Fame, Awarded Life Membership of Westpac Home Finance Managers Masters Club and granted Platinum Membership, all for outstanding performance in the field on Home Loan and assisting customers to prosper and grow.
Speak to one of our Experienced Home Loan Specialist now call 0414 774297 or (02) 98965567 or just submit your details and we'll be in touch shortly.